Christmas in My Hometown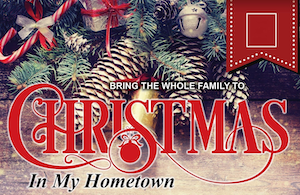 This year marks the 17th anniversary of "Christmas in My Hometown". From its debut, it has become a truly wonderful holiday tradition.

The variety show is fashioned after the holiday specials of TV's early days, where stars were joined by their families in a cozy front room setting. "We are trying to recreate what we remember of the old Andy Williams Christmas programs, that feeling of being invited into their home for a warm and cheerful holiday gathering," says Ron George, the show's creator.