Ron George's Big Band Christmas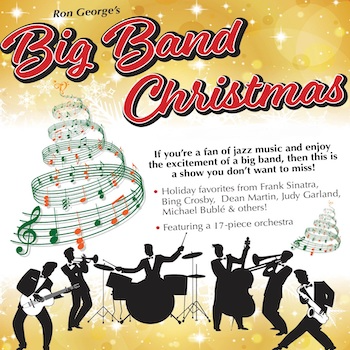 If you're a fan of Jazz music and enjoy the excitement of a Big Band, then this is a show you don't want to miss! Backed by a 17 piece orchestra, Ron George and his group will entertain you with some of the greatest holiday classics ever written. Joining Ron onstage this year will be Brette Alana, Ramana Vieira, Zach and Aaron George, Terri Stout, Frank Salamone and the Ken Stout Orchestra.

Funded in part by the City of Vacaville with funds received from the American Rescue Plan Act.